The Utah Transportation Coalition collaborates with our partners to make smart and sustainable transportation choices and to secure adequate, stable and long term funding to support a high quality of life and economic growth in Utah.
Utah will have a 21st century transportation system that enables residents to enjoy remarkable life quality and prosperity. Convenience, choice, innovation, safety, efficiency and environmental leadership distinguish Utah's best-in-the-country transportation system.
COALITION OBJECTIVES
Funding Utah's Long-Term Transportation Priorities
We commend the Utah legislature for its commitment to disciplined transportation planning and investment. We support fully funding the prioritized needs identified in Utah's Unified Transportation Plan and other strategic projects. This includes supporting solutions to address the remaining funding shortfall of nearly $8 billion by 2040 to address capacity expansion, maintenance and operations of our state's significant transportation assets.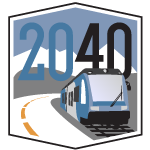 Investments in Transit
We support efforts to enhance and increase transit service throughout the state to ensure employees have public transportation options, to address future growth and to improve our air quality. This includes enhanced early-morning, late-night, weekend and holiday service. Additionally, we support efforts to improve the transparency, governance and effectiveness of our state's public transit agencies.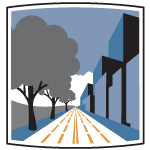 Grand Boulevards
Great cities have great boulevards. We support major improvements to revitalize the main arteries in and out of Utah's capital city, enhance safety and improve the perception of our state.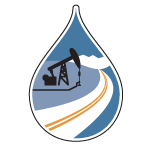 Accessing Energy in the Uinta Basin
The investment and development of Utah's Uinta Basin is largely reliant on improvements to the area's transportation and energy infrastructure. We support transportation and infrastructure investment in the Uinta Basin that increases accessibility, improves safety, protects the environment and responds to rural needs.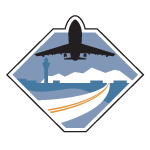 New Salt Lake International Airport
After decades of disciplined planning and leadership, this year the Salt Lake City International Airport has begun a $2.3 billion terminal redevelopment project. The Salt Lake CIty International Airport is an extraordinary asset to Utah's economy. We will continue to champion the terminal redevelopment, funded without any increases in taxes or state funds, as a major investment in our state's global competitiveness. We believe that Utah businesses should receive priority in the development of this project.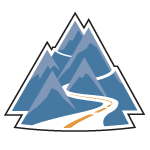 Mountain Transportation System
We support efforts to explore transportation options in the Wasatch Mountains that increase accessibility, are a net-positive for the environment, encourage transit, enhance Utah's global brand and pass a rigorous environmental and local process.
The Utah Transportation Coalition is an established, long-term organization advocating specifically for transportation infrastructure investment. The Utah Transportation Coalition provides the voice for responsible transportation investment to keep Utah's economy moving. The Utah Transportation Coalition is a strong voice for continued investment in Utah's transportation system and is an advocate for community-led objectives and the identification of key projects.
LEADERSHIP

Prominent business leaders, are joined by influential community members who support transportation investment.
DECISION SUPPORT

Provide data and information to support elected and appointed officials in making key funding decisions.
MOBILIZING

Business leaders are mobilized to fight for the importance of transportation to Utah's economy  giving the business community a leading voice on transportation issues.
GROWING
Several thousand voices have joined the Utah Transportation Coalition to provide a louder voice in reaching their elected officials and support investments.
EDUCATION

A strong communication and educational campaign supports infrastructure in general, as well as specific projects and initiatives.
ADVOCACY

With vigorous lobbying and community engagement efforts, the Coalition ensures long-term success of our objectives.